The OE Consortium is pleased to announce the addition of six new members.  We extend our warmest welcome to you!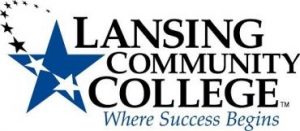 Lansing Community College (LCC) is a major urban community college, situated on 48 acres, in a nine -city block area in downtown Lansing, Michigan. LCC was founded in 1957 by the Lansing Public School system, with eight faculty members and 425 students. The College currently enrolls more than 26,000 college-credit students each year, and has over 500 full-time and over 1,800 part-time staff and faculty. The College offers classes year round, in a three-semester curriculum. The College offers 262 degree and certificate programs and over 1,200 courses, to match career and workforce development pursuits, transfer curricula, developmental, or special interest needs.
Lansing Community College has an OER Initiative and is committed to spreading open education practices and OER adoption across many courses. They hope to be able to offer a zero-textbook degree by fall 2018.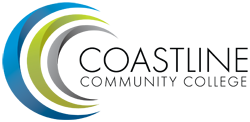 Coastline Community College is one of three colleges in the Coast Community College District. They are a non-traditional institution without a single central campus. Instead they serve students through distance learning and via three mini-campuses distributed throughout northwest Orange County, CA. Coastline is known to be an innovator among community colleges, with competency in technology-mediated instruction. In addition to online instruction, Coastline serves a substantial number of incarcerated students through telecourse (video-based) instruction.
Earlier this year, Coastline designated its first (official) faculty coordinator for OER. Their goal is to increase the number of faculty/courses using OER texts and other materials at the college. They have and will hold seminars and workshops on the adoption of OER.
Bucks County Community College 

Bucks County Community College was founded in 1964 as a two-year, public institution. It now offers nearly 80 programs of study that lead to either an associate degree or certificate. Successful graduates transfer to four-year colleges and universities to complete a bachelor's degree, or directly launch a career, depending on the major. Classes are held at the original campus in Newtown, Pennsylvania, the Lower Bucks Campus in Bristol, the Upper Bucks Campus in Perkasie, and online through our "Virtual Campus." The college serves more than 9,000 credit- seeking students and more than 70,000 students in noncredit programs each year, including the Bucks County Public Safety Training Centers in Doylestown and Croydon.
Bucks County Community College is currently engaged in a funded two-year initiative to transition participating sections of ten high-enrollment gateway courses to use of open educational resources. They are committed to promoting and supporting the adoption and possible creation of OER beyond the scope of this initiative.
The University System of New Hampshire (USNH) Strategic Technology launched a system-wide Open Education Initiative after the successful pilot lead by University of New Hampshire in 2015.
 The system Board of Trustees is supporting the coordinated efforts to adopt Open Education (including Open Pedagogy, OER, and Open Access) practices on each campus.
The OEC is honored to welcome the four institutions in the USNH joining together as a System.  The University of New Hampshire joined the OEC in September and now we are happy to welcome the remaining three:

Granite State College's primary mission is to serve as the system's statewide college for adults, in addition to being New Hampshire's leader in delivering online education. They are proud to offer associate, bachelor's and master's degrees, post-baccalaureate programs for teacher education, transfer opportunities, and online degree programs. By offering degree programs in high-demand fields combined with flexible scheduling, Granite State College makes it possible to balance the responsibilities of work and/or family while earning a college degree.
As an active member of the USNH Academic Technology Steering Committee, Granite State College is participating in the USNH Open Education Initiative which supports and promotes the use of open education practices and resources in their courses. In 2016-17, the USNH Academic Technology Institute (ATI) focused solely on Open Pedagogy where 10-15 faculty per campus created a course project integrating open education.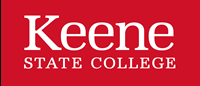 Since its founding in 1909, Keene State College has continuously expanded its mission to offer a broad spectrum of academic programs that are grounded in the values and competencies of the liberal arts tradition. Today, as a preeminent public liberal arts college, Keene State offers more than 40 undergraduate areas of study and two graduate degree programs focused on the enduring qualities that will serve students for a lifetime of professional opportunities defined by innovation and transformation.
Keene State College has 5 teams of 2 faculty who have committed to an Open Education project this academic year. These projects, and the other USNH projects will be assessed and the results broadly shared. They are also starting an Open Pedagogy Learning Community inventorying faculty who have adopted open textbooks in lieu of paid textbooks. The library recently adopted an Open Access policy.

Plymouth State University evolved from Holmes Plymouth Academy, which dates back to 1808 as a pioneer institution for teacher training. Today, Plymouth State University is a regional comprehensive university offering a rich, student-focused learning environment for undergraduate, graduate, and non-traditional students. PSU offers 50 undergraduate majors and 70 minors. In addition to outstanding programs in education, business, humanities, arts, and the natural and social sciences; centers and institutes for meteorology, the environment, New Hampshire studies, and rural partnerships are hallmark outreach programs.
Along with the other colleges and universities in the University System of New Hampshire, Plymouth State University has embarked on a pilot for OER. Plymouth State University is working to undertake meaningful and complementary Open Education and digital technology projects that will make student learning more effective and engaging.