The OE Consortium is pleased to announce the addition of two new members.  We extend our warmest welcome to you!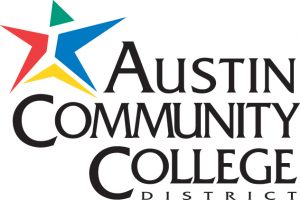 Austin Community College is a nationally recognized two-year college serving Central Texas. ACC is focused on student success and providing affordable, flexible pathways to help students reach their education goals, learn new job skills, or advance their career.
The college currently enrolls more than 43,000 credit students and serves an additional 15,000 students each year through noncredit programs. ACC is committed to helping students reach their goals. They provide extensive support services -including free tutoring, advising and counseling, and specialized help for veterans -to put students on the path to success.  Currently redesigning curriculum and implementing new ways of teaching. The college is focusing its efforts on five areas:
Goal 1: Increase persistence (term to term and fall to fall)
Goal 2: Complete developmental and adult education course progression to credit courses
Goal 3: Increase completion of all attempted courses with a C or better
Goal 4: Increase degree/certificate graduates and transfer rates
Goal 5: Increase success equity across all racial/ethnic/gender/income groups
Austin Community College has partnered with 3 other colleges in Texas to establish a consortium focusing on developing OER degrees. This consortium recently received an Achieving the Dream grant to support this work and offer fully-OER AA and AS degrees in General Studies by the end of 2017. In addition, Austin Community College is hosting faculty institutes, workshops and training on various OER topics to help increase the number of faculty that employ OER. Part of this professional development will include an OER Faculty Certification program. They have an extensive faculty support network that includes instructional designers and librarians that are trained in the use of OER, to help faculty with instructional development and assessment.
2. UFPR -Programa Paranaense de Práticas e Recursos  Educacionais  Aberto (REA-PARANÁ)

During the almost 100 years from its founding in 1912 UFPR – Federal University of Paraná has been committed to promote the self-sustained development of society through the generation of knowledge, forming qualified human resources and in commitment with the development of citizenship. UFPR has been engaged as a public university with academic excellence. As a social institution the university offers community services reaffirming its ideals through its capacity of cultural, intellectual, scientific and technological fields. UFPR has four campus in the city of Curitiba, other four campus in seven other cities of the State of Parana, including hospitals, experimental farms, two veterinarian hospital facilities, four museums, five specialized institutes, besides multiple experimental laboratories and centers of scientific and cultural diffusion.
The Agreement Term is a partnership between UFPR (Federal University of Paraná) and UTFPR (Federal Technology University of Paraná) for the implementation of Paranaense Practices Program and Open Educational Resources (REA – PARANÁ).  The main purpose is to enable the educator and the learner, access, produce and provide open educational resources (OER) and to establish the culture of open educational practices, in order to contribute to the process of teaching and learning.
The main objective or REA-Paraná is to disseminate Open Educational Practices and to encourage the production of Open Educational Resources, to make them available to the academic community of UFPR and UTFPR, as well as the community in general.
Specific objectives of REA-Paraná:
Deploy the infrastructure of virtual space for educational resources, the technological dimension.
Institutionalize open educational practices and educational resources open in the program, under the pedagogical aspect.
Define and develop policies needed to implement the REA -Paraná program.