NEWTON, Mass. – Jan. 9, 2017 – PRLog — Homeschool Base named Open Education Consortium (OEC) as one of the Top 10 Open Course Education Websites of 2017.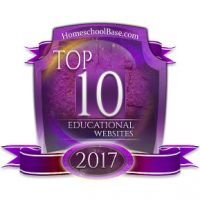 The award is recommended by teachers, home educators, and homeschool parents through various channels.  The award recipients receive the Homeschool Base Purple Stamp of Approval that honors exemplary websites/apps that offer quality, innovative, unique, cost-effective, or significant value to teachers, educators, and homeschooling families.
The timing is appropriate as OEC is kicking off 2017 as the Year of Open to bring attention to the global focus on open processes, systems, and tools, created through collaborative approaches, that enhance our education, businesses, governments, and organizations.
About The Open Education Consortium
The Open Education Consortium a global network of educational institutions, individuals and organizations that support an approach to education based on openness, including collaboration, innovation and collective development and use of open educational materials.  OEC is a non-profit, social benefit organization registered in the United States and operating worldwide.
About Homeschool Base:
Homeschool Base is the largest volunteer-driven resource and news website for homeschoolers; a destination for home educators that combines academia, breaking news, and an array of educational resources.
Click on the following link to read the full article. https://homeschoolbase.com/best-open-course-education-web…
Media Contact
Susan Huggins, Open Education Consortium
susan.huggins@oeconsortium.org