In fall of 2013, the California Community Colleges became the largest system of higher education in the world to require a Creative Commons Attribution license on works created through publicly funded grants and contracts.  Please join the Community College Consortium for Open Educational Resources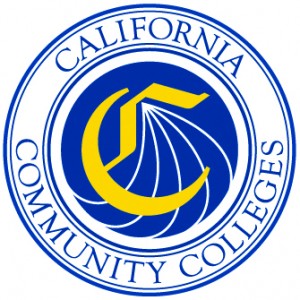 (CCCOER) on Wed, December 11, 11:00 am (Pacific) for a webinar on what motivated the chancellor's office to take this bold step, how the change affects the work of faculty and staff in the California system, and the potential benefits to be realized by students and taxpayers.
Cable Green, Director of Global Learning, Creative Commons leads the global effort to expand access to education through promotion of open policies, open licenses, and open educational resources around the world. Prior to Creative Commons, Cable lead the Open Course Library project where community and technical college faculty and staff in Washington developed openly licensed courses for the 81 highest enrolled college courses.
Barbara Illowsky, Academic Affairs, California Community College Chancellor's Office and Math Faculty at De Anza College lead the effort to make this policy transformation ensuring that all stakeholders at the Chancellor's office understood the potential cost reductions in making publicly funded work available freely to faculty and their students.  Barbara is co-author of the popular open textbook, Collaborative Statistics.
Beth Smith, President of California Community College Academic Senate and Math Faculty at Grossmont College represents 50,000 college faculty and their approximately 2.5 million students they teach as head of California's academic senate.  Beth will share what this new policy means for faculty within the system including how it expands access to high-quality, openly licensed, low-cost materials that can enhance teaching and learning.
Posted by Una Daly, Director of Community College Outreach
  unatdaly@ocwonconsortium.org