The OE Consortium is pleased to announce the addition of two new members.  We extend our warmest welcome to you!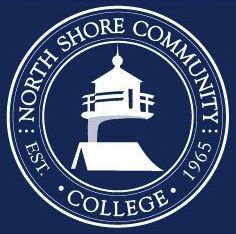 North Shore Community College is one of fifteen community colleges in Massachusetts. Operating from campuses in Lynn, Danvers, and Middleton, NSCC serves 26 cities and towns along the coastal region from north metropolitan Boston to Cape Ann. NSCC delivers post-secondary education to more than 10,450 credit students in an academic year, and an additional 5,300 noncredit students through more than 90 programs of study. The College also provides lifelong learning opportunities to more than 700,000+ area residents through workforce development training to businesses and individuals, cultural enrichment activities, and community development resources.
Like many other institutions across the country, North Shore Community College has made a commitment to students to better assure they can access and afford their course materials. In 2014, the College sponsored an Innovation Grant for a collaboration between the Library, Instructional Technology and Design, and a faculty member to develop and implement the Open Textbook Initiative. Over the past two years, this group has worked with faculty to help them reduce the cost of their course materials by either replacing purchased materials for open content online as well as the Library's digital resources and databases or by finding a more affordable course text (under $50) coupled with other free materials. Since the start of 2015, the project has saved students over $35,000 in course material purchases. As they head into the second year of the project, over twenty faculty have started or are working to replace their textbooks with open and affordable materials.
2. California Community Colleges Online Education Initiative (OEI)

The Online Education Initiative (OEI) is a collaborative effort among the 113 California Community Colleges (CCCs) to ensure that significantly more students are able to complete their educational goals by increasing both access to and success in high-quality online courses. The OEI is sponsored by the Foothill-De Anza Community College District, in partnership with the Butte-Glenn Community College District and its CCC Technology Center at Butte College as recipients of a $56.9 million five-year grant disbursed by the California Community College Chancellor's Office (CCCCO). The Online Education Initiative represents a comprehensive and collaborative program that leverages best practices and technology to significantly increase the opportunity for higher education degree attainment in California. The OEI is composed of high quality online courses, resources for online students, and technology resources.