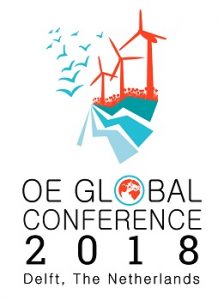 CONCORD, Mass. – June 19, 2017 – PRLog — Now in its 11th year, the Open Education Consortium (OEC) is pleased to announce the 2018 Conference, "TRANSFORMING EDUCATION THROUGH OPEN APPROACHES."
"As an organization, we are committed to ensuring access to effective educational tools and content for everyone, everywhere through building a global network of people with a shared commitment to open educational approaches" said Mary Lou Forward, Executive Director, Open Education Consortium. "Faculty, practitioners and policy makers will come together to discuss how open approaches are transforming education around the world."
The Open Education Global Conference is where the world meets to discuss how opening education helps achieve universal access, equity, innovation and opportunity in education. The OE Global conference is the most internationally diverse conference devoted exclusively to open education, attracting researchers, practitioners, policy makers, educators and students from more than 35 countries to discuss and explore how Open Education advances educational practices around the world.
The 2018 conference is hosted by the Open Education Consortium and Delft University of Technology and will be held onsite at the University in Delft, The Netherlands on 24-26 April 2018.
For more information on the conference, please visit the conference site at http://conference.oeconsortium.org/2018/.
About TU Delft (https://www.tudelft.nl/en/)
A fascination for science, design and engineering is the common denominator driving our students and scientists. With over 22,000 students from around the world, Delft University of Technology is the oldest and largest university of technology in the Netherlands. The university wants to be a breeding ground for cutting-edge technological scientific developments to meet the great societal challenges of our age. Involved in open education since 2007, TU Delft strives to offer an increasingly diverse open portfolio in education and research to support and satisfy the curiosity, personal growth and professional career development of millions of people.
About The Open Education Consortium (http://www.oeconsortium.org/) 
The Open Education Consortium is a global network of educational institutions, individuals and organizations that support an approach to education based on openness, including collaboration, innovation and collective development and use of open educational materials. OEC is a non-profit, social benefit organization registered in the United States and operating worldwide.
Contact
Susan Huggins, Open Education Consortium