The Open Education Consortium (OEC) is pleased to welcome the following new members: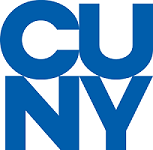 Founded in 1847, the City University of New York (CUNY) is the leading urban public university in the U.S. serving more than 275,000 degree-seeking students. The University comprises 24 institutions: 11 senior colleges, seven community colleges, William E. Macaulay Honors College at CUNY, CUNY Graduate Center, CUNY Graduate School of Journalism, CUNY School of Law, CUNY School of Professional Studies and CUNY Graduate School of Public Health and Health Policy.  
CUNY's Office of Library Services (OLS) leads the effort at three community colleges to transform degree programs through Achieving the Dream's OER Degree Initiative. All the courses in the degree pathways have been redesigned to replace traditional commercial textbooks with open educational resources.
For the 2nd consecutive year, CUNY has been  funded $4,000,000 from New York State to envision, establish and institutionalize new and ongoing OER initiatives and practices across CUNY. In FY 2018, OER replaced textbooks in nearly 1,500 course sections with new enrollments totaling more than 40,000 students, resulting in $4.9 million in savings in student textbook costs. FY 2019 funding will expand the reach of OER to more than 3,000 sections in fall '18 saving students $9.5 million in that semester alone.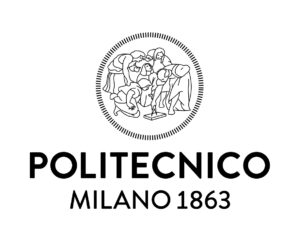 Politecnico Milano, located in Italy, is a scientific-technological university which trains engineers, architects and industrial designers.

The University has always focused on the quality and innovation of its teaching and research, developing a fruitful relationship with business and productive world by means of experimental research and technological transfer.

Research has always been linked to didactics and it is a priority commitment which has allowed Politecnico Milano to achieve high quality results at an international level as to join the university to the business world. Research constitutes a parallel path to that formed by cooperation and alliances with the industrial system.  
Politecnico di Milano (from now on Polimi) has many projects in place dealing with openness at present time (May 2018).
Polimi Open Knowledge Polimi Open Knowledge (POK)  is the MOOCs platform designed by METID and based on Open edX. It hosts different series of MOOCs: for Students, for Teachers, for Researchers, for Citizens. POK started hosting MOOCs released under copyright, then we started shifting to CC license and now all new MOOCs – except when specifically required by the Teacher, are CC licensed. Also, we started with MOOCs with start-end dates, now we shifted to self-paced MOOCs starting from the second edition. 
MOOC "USING OERs IN TEACHING"  is the first Polimi MOOC released under CC license on POK, build in collaboration with many experts around the world and winner of the OE AWARD 2017 in the category "OER MOOCs". It is the first step of Polimi toward the objectives of raising awareness and promoting the use and reuse of OER. This MOOC is part of the MOOCs for Teachers series, which is devoted to didactic innovation and which is based mainly creating OERs or reusing OERs on the different topics presented.
Polimi Open Knowledge YouTube Channel has more than 21.000 followers; this channel collects all educational video resources coming from our MOOCs (most of them released under CC license, always specified in the description of the resource).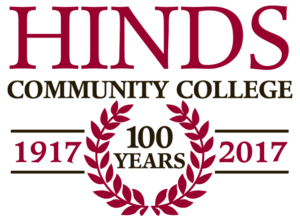 Hinds Community College, the largest community college in the State of Mississippi, is a comprehensive educational institution, accredited by the Commission on Colleges of the Southern Association of Colleges and Schools. Hinds serves approximately 32,000 students in academic, career/technical, workforce, secondary and adult education programs each year. Since 1917, Hinds has provided quality educational programs that are convenient and affordable. With six locations, the college draws students from every county in Mississippi and ranks as the fourth largest institution of higher learning in the state.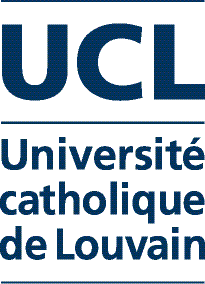 Université catholique de Louvain (UCLouvain)
UCLouvain is a comprehensive university founded in 1425. It is located in the center of Belgium and is organized around 14 faculties and schools, 30.000 students, 1.900 teachers, 3.000 researchers and 150.000 Alumni.

Placing 149th in the 2016 QS ranking of the world's universities, UCLouvain is ranked first among Belgian french speaking universities.

In 2015, UCLouvain decided to seize the opportunities offered by the coming of age of digital technologies and their attendant capabilities by formulating a digital strategy.  This strategy aims to exploit digital capabilities to enhance the creation, dissemination, and diffusion of knowledge. UCLouvain choose, to articulate its strategy simultaneously on three areas of openness: open education, open publication, and open source.
OERs.  Starting in February 2017, UCLouvain has launched its own repository of Open Educational Resources, based on an open source solution (Version 6.2 of DSpace, 2016). Educators are encouraged to deposit their material on this platform.  After the first a year of operation, the repository contains about 170 resources authored by 156 members of the university: open textbooks, opencourseware, videos, assessment rubrics, problem-based learning material, serious games, pedagogical software, etc. The number of monthly accesses hovers around 3.000 per month, with a growing community of returning users, from all around the world. http://uclouvain.be/oer
MOOCS.  UCLouvain joined the EdX consortium in 2013; up to now, 24 courses have been developed. These MOOCs have been followed by 360.000 registered learners from 200 countries. Our aim is, of course, to extend access to our courses to a wider audience, but our strategy is to integrate UCLouvain's MOOCs into its own courses, with the aim of supplying additional resources to regular students and enhancing their learning, in a blended learning approach.
URL : https://uclouvain.be/fr/universite-numerique/moocs. https://www.edx.org/school/louvainx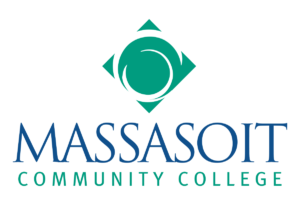 Massasoit Community College is located in Brockton, MA, U.S.A., with additional campuses in Canton and Middleboro. The college was founded in 1966, but its origin can be traced to a 1947 study by the State Board of Education which determined the need for a low tuition, state supported system. Currently, the college has a full-time enrollment (FTE) of approximately 5,000 students.
Massasoit Community College began its Open Education Resource (OER) program in 2015. The program encourages faculty to eliminate their current textbook altogether and replace it with free open resources — which are teaching, learning, and research resources that reside in the public domain or have been released under an intellectual property license that permits their free use and re-purposing by others.
In December of 2017, Massasoit Community College received a grant from the Massachusetts Department of Higher Education to expand the existing OER program. The grant will allow to help 30 new faculty eliminate costly textbooks and incorporate OER into their courses. With these new faculty on board, they hope to eclipse $1,000,000 saved in textbook costs for students.