The Open Education Consortium (OEC) is pleased to announce the addition of the following new members:

Founded in Perth, Australia, Moodle produces an open source learning platform with over 100,000 registered sites including more than 130 million users worldwide. In pursuit of their mission of "empowering educators to improve our world," Moodle's software gives educators and learners powerful, flexible software tools for online learning and collaboration.
Moodle software is used as a key part of operations for schools and universities such as the UK Open University, University of Barcelona, Monash University, Columbia University, Shanghai International University and Mumbai University; corporate users such Mazda, Allianz, Vodafone and Coca-Cola, as well as other organisations such as the United Nations, World Vision International and the US Defense Force.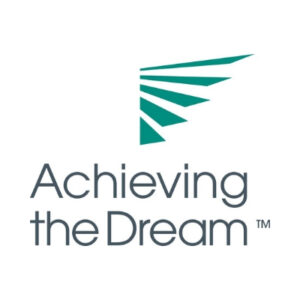 Achieving the Dream (ATD) has seen firsthand what happens when there is a long-term, sustainable commitment to improving student success. Achievement gaps close. Momentum builds. Lives change. Neighborhoods flourish.

Student success means so much more than a personal goal secured – it means improved skills, better employability, and economic growth for families, communities and our nation as a whole.

Conceived as an initiative in 2004 by Lumina Foundation and seven founding partner organizations, Achieving the Dream, a national, nonprofit leader in championing evidence-based institutional improvement, leads the most comprehensive non-governmental reform movement for student success in higher education history. Together with our Network of over 220 institutions of higher education, 100 coaches and advisors, and numerous investors and partners working throughout 39 states and the District of Columbia, ATD is helping more than 4 million community college students have a better chance of realizing greater economic opportunity and achieving their dreams.
Windward Community College offers innovative programs in the arts and sciences and opportunities to gain knowledge and understanding of Hawai'i and its unique heritage. With a special commitment to support the access and educational needs of Native Hawaiians, we provide the Ko'olau region of O'ahu and beyond with liberal arts, career and lifelong learning in a supportive and challenging environment — inspiring students to excellence.

Trident Technical College (TTC) is a public, two-year, multi-campus community college that provides quality education and promotes economic development in Berkeley, Charleston and Dorchester counties in coastal South Carolina. Today, TTC serves more than 31,000 curriculum and continuing education students each year on three campuses: the Main Campus in suburban North Charleston, the Palmer Campus in downtown Charleston and the rural Berkeley Campus outside of Moncks Corner. Most recently, the College has begun to develop additional rural sites in Charleston and Dorchester Counties that will provide greater accessibility to residents of those areas.
TTC's mission is to serve as a catalyst for personal, community and economic development by empowering individuals through education and training. For its 12,000 traditional and non-traditional curriculum students, TTC meets its mission by offering more than 150 programs of study, including university transfer associate degrees and applied technical associate degrees, diplomas and certificates.
The college further promotes economic development through continuing education courses, customized education and training for business, industry and government; and a variety of employment training programs.
TTC is an open-door institution committed to providing access to higher education in the communities we serve. The ethnic diversity of TTC's student body reflects that of the college's service area.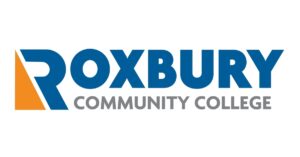 Roxbury Community College (RCC) provides a nurturing environment, where all community members are welcome, regardless of past education. We transform lives through excellence and innovation, preparing our learners for active citizenry and success in a changing world.
Founded 1973, Roxbury Community College was founded in Boston as part of the Commonwealth of Massachusetts Community College System.
Roxbury Community College is a co-educational public institution of higher education offering Associate Degrees and certificate programs. RCC's primary objective is to provide residents of the Commonwealth, specifically those individuals living in the greater Boston area, "optimum opportunity for access to a college education consistent with their interests and aptitudes and to reduce to a minimum economic, social, psychological and academic barriers to educational opportunity." The college's goals are the result of ideas generated by and from the college community and reflect a response to the needs of the larger Roxbury community.

Central Lakes College (CLC), with campuses in Brainerd and Staples Minnesota, is one of 37 colleges and universities in the Minnesota State Colleges and Universities System (www.minnstate.edu), and is accredited by the Higher Learning Commission. CLC is a comprehensive community and technical college serving about 5,500 students per year. Now offering over 70 programs – including an Associate of Arts degree – the college has expanded partnerships with area school districts and the business community to work toward a sustainable economy with a workforce that earns living wages.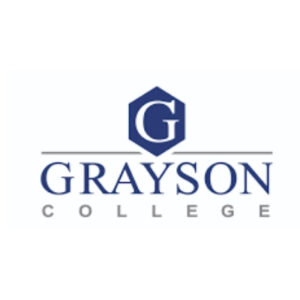 Grayson College (GC) is in the heart of Grayson County, Texas and provides a vital link for higher education. GC's central location makes it easy for high school graduates to obtain an affordable education right here at home, or for adults to begin or continue a college-bound track and/or meet professional licensing requirements.

GC's strongest calling cards are small classes for personalized instruction, affordable tuition, caring, professional instructors, and the convenience of day, evening or online classes. The College provides a variety of cultural and recreational opportunities for its students and the community. The Viking Baseball team boasts three National Championship titles, including back-to-back wins, and the Lady Viking softball team regularly places high in conference and regional competitions.

Unique course and program offerings are among GC's diverse curriculum, including Viticulture and Enology (grape growing and wine making). GC also offers a highly respected nursing program as well as traditional one- and two-year degrees in general academic, fine arts, business, technical and other health-related fields. Students may select courses in more than 60 academic and technical programs.