We are now
OE GLOBAL
.
You are viewing archived content. Please visit
oeglobal.org
for our new site.
The Open University of Israel
The Open University of Israel (OUI) is the largest public university and academic publisher in Israel. With more than 45,000 students, it offers 650 courses in all major disciplines. Since its establishment in 1974 the OUI published over 1000 academic titles, and prints over a million copies annually. These books constitute the largest and most comprehensive collection of university-level text-books in Israel, especially adapted to the needs of distant learners.
Through Pe'er portal (Pe'er is the Hebrew acronym for "Opening the Treasures of the Mind"), the OUI provides free access to tens of academic textbooks in electronic format, most of them in Hebrew, few in Russian, Arabic and English. Many of the books are accompanied by a full audio version, enabling users to listen to them through the Internet or download them to their personal computers and listen on mobile players.
This project is related to one of the core missions of the Open University: enhancing accessibility to higher education.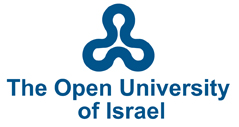 OER/OCW Website: http://openbooks.openu.ac.il/
Institution Website: http://www.openu.ac.il/