We are now
OE GLOBAL
.
You are viewing archived content. Please visit
oeglobal.org
for our new site.
Dallas County Community College District
DCCCD is one of the largest community college systems in the state of Texas. Since 1965, we have served more than 3 million students.

The colleges of DCCCD equip students for successful living and responsible citizenship in a rapidly changing local, national and world community by providing:

the first two years of a bachelor's degree
more than 100 high-demand career programs
enrichment and certification classes for a lifetime of learning
professors who are dedicated to your success, not a research grant
unparalleled quality at a tuition you can afford

Our colleges are a good deal for business, taxpayers, students and society at large. A study of the economic contribution of Texas community colleges has found that the colleges' economic contribution to the Dallas County economy is about $204.1 million in net added income each year through payroll and operations spending.

Each of the seven colleges of DCCCD is individually accredited by the Southern Association of Colleges and Schools Commission on Colleges. The official statement of accreditation for each college is published on the college's accreditation Web page.
Distance/online learning courses and degrees are available through Dallas Colleges Online​.

We recognize that many students who wish to attend college do not have the financial resources available to pay the cost of higher education. So our Financial Aid Offices help students obtain financial assistance such as grants, loans, scholarships or part-time employment.

The seven independently accredited colleges of the Dallas County Community College District are part of an equal opportunity system that provides education and employment opportunities without discrimination on the basis of race, color, religion, national origin, sex, disability, age, sexual orientation, gender identity or gender expression. Dallas County Community College District complies with the Americans with Disabilities and Veterans Act.

Our student population, which mirrors the faces of the community, is diverse: 37.1 percent Hispanic, 24.8 percent black, 8.0 percent Asian, 24.9 percent white and 5.2 percent all others combined. We are approaching a similar level of diversity among our employees: 23.5 percent black, 15.1 percent Hispanic, 7.3 percent Asian, 51.1 percent white and 3.0 percent all others combined. We also encourage diversity among our vendors through our Business Diversity Program.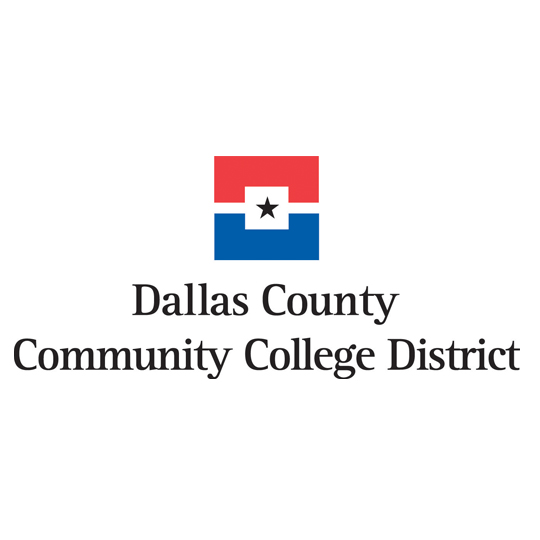 Institution Website: http://www.dcccd.edu/Pages/default.aspx