We are now
OE GLOBAL
.
You are viewing archived content. Please visit
oeglobal.org
for our new site.
MiraCosta College
The MiraCosta Community College District mission is to provide superior educational opportunities and student-support services to a diverse population of learners with a focus on their success. MiraCosta offers undergraduate degrees, university-transfer courses, career-and-technical education, certificate programs, basic-skills education, and lifelong-learning opportunities that strengthen the economic, cultural, social, and educational well-being of the communities it serves.

The MiraCosta Community College District is located in San Diego County, California, USA, between Orange County to the north and the metropolitan area of San Diego to the south. The District includes the cities of Oceanside, Carlsbad, Encinitas, Rancho Santa Fe, Solana Beach, Del Mar, and portions of the Camp Pendleton Marine Base. MiraCosta College is comprised of three campuses; nearly half of all students take at least one distance education class each year. MiraCosta College serves a diverse population and is officially designated as a Hispanic Serving Institution.

Now in its eighty-third year, and with a credit headcount enrollment of 21,000, plus an
additional 3,000 noncredit students, MiraCosta College looks toward a future that includes development of more job-training opportunities and expanded facilities with the passage of a $455 million bond measure in fall 2016.

MiraCosta College is part of a select group of California community colleges that will offer bachelor's degrees. MiraCosta's pilot degree, designed in consultation with faculty and local industry, will be in biomanufacturing and is scheduled to begin in fall 2017.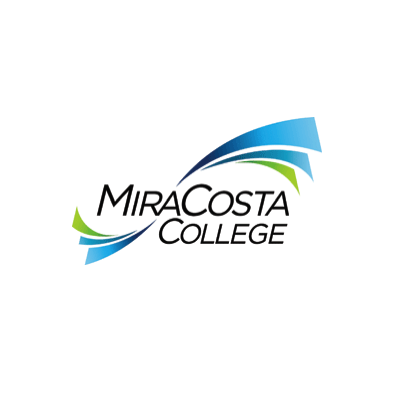 OER/OCW Website: http://miracosta.edu/oer
Institution Website: http://miracosta.edu