Allan Hancock College
Allan Hancock College, founded in 1920 as Santa Maria Junior College, is one of the 112 California public community colleges. As the only college in the Allan Hancock Joint Community College District, it serves all of northern Santa Barbara County, a portion of eastern San Luis Obispo County, and part of Ventura County, spanning an area of more than 3,000 square miles. The district's service area has approximately 300,000 residents who enjoy California living at its best. The area has a mild climate, with temperatures ranging from 55 to 85 degrees year-round, and boasts nearby sunny beaches, mountains, forests, farmlands and crisp, clean air. A wide variety of cultural and recreational activities are available, and there are also many award-winning wineries in Santa Barbara and San Luis Obispo counties. The area's economy is based on retail, agriculture and light manufacturing. The college district includes Santa Maria, Orcutt, Lompoc, Vandenberg Air Force Base, Guadalupe, New Cuyama, Cuyama, Solvang, Santa Ynez, Buellton, Los Alamos, Los Olivos, Casmalia and parts of San Luis Obispo and Ventura counties.

The college's main campus is located on the California Central Coast in Santa Maria, halfway between Los Angeles and San Francisco. Santa Maria is adjacent to the coastal cities of Santa Barbara, San Luis Obispo and Pismo Beach. Satellite centers include the Lompoc Valley Center, opened in 1999; the Solvang Center, opened in 2000 to better serve the residents of the Santa Ynez Valley; and the Vandenberg Air Force Base Center, which serves active duty military personnel stationed at the base, in addition to other residents of the Lompoc Valley. The college also provides classes at other locations in the region.

In every sense, Allan Hancock College is a college for the community. More than 98 percent of its students come from the local area. It offers opportunities for those who want to complete the first two years of a bachelor's degree, earn an associate degree, prepare for a career, upgrade their skills, or simply learn for the love of it. Because it offers so much to so many, its course offerings are wide and varied.

Enrollment in the college's credit curriculum is approximately 11,500 students per semester, while Community Education serves more than 5,500 students each semester. Credit students enroll in more than 1,300 courses offered in nearly 150 fields of study via 12 academic departments.

Approximately 1,300 faculty, staff, and students are employed by the district, making the college one of the 12 largest employers in Santa Barbara County, and the fifth largest in northern Santa Barbara County. Its economic impact on the community is more than $200 million annually.

The California Community College system serves more than 2.9 million students and represents the largest system of higher education in the world. Visit their website for more information.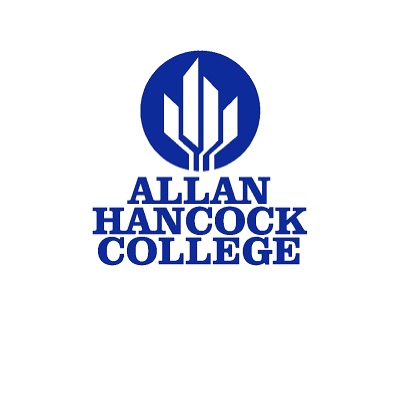 OER/OCW Website: http://www.hancockcollege.edu/aim/oer.php
Institution Website: http://www.hancockcollege.edu/