We are now
OE GLOBAL
.
You are viewing archived content. Please visit
oeglobal.org
for our new site.
Massasoit Community College
Massasoit Community College is located in Brockton, MA with additional campuses in Canton and Middleboro. The college was founded in 1966, but its origin can be traced to a 1947 study by the State Board of Education which determined the need for a low tuition, state supported system. Currently, the college has a full-time enrollment (FTE) of approximately 5,000 students.

Accreditation
Massasoit Community College is accredited by the Commission on Institutions of Higher Education of the New England Association of Schools and Colleges, Inc.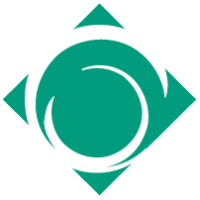 Institution Website: http://www.massasoit.edu/

Initiative(s)
Massasoit Community College began its Open Education Resource (OER) program in 2015. The program encourages faculty to eliminate their current textbook altogether and replace it with free open resources -- which are teaching, learning, and research resources that reside in the public domain or have been released under an intellectual property license that permits their free use and re-purposing by others. Faculty receive training in making the transition to open resources and a small stipend for their work. To date, the program has helped to save students over $513,000 in textbook fees. Meanwhile, the program has provided faculty with over over $42,000 in stipends.