We are now
OE GLOBAL
.
You are viewing archived content. Please visit
oeglobal.org
for our new site.
Grossmont College
Grossmont College is a community college in El Cajon, California. The campus sits in the Fletcher Hills community of El Cajon and is bordered by the cities of San Diego and Santee.

Grossmont College is "Changing Lives Through Education" and has been a vital part of the community since classes first convened in 1961.

Grossmont College serves a diverse learning community of students, primarily from suburban locations in East San Diego County, and also from city of San Diego neighborhoods, surrounding communities, as well as locations across the state, the nation and more than 50 countries throughout the world.

Grossmont College currently serves almost 19,000 full- and part-time students per semester.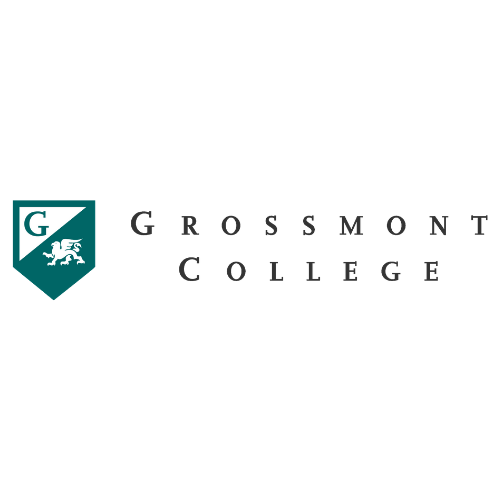 Institution Website: https://www.grossmont.edu/

Initiative(s)
ZTC Grant / ZTC Degrees
Our recent ZTC grant allowed us to hire a temporary OER librarian and support faculty work towards adoption, and adaption towards ZTC degrees, which we now have pathways for in Geography and Sociology. No url yet.


Increased offerings of OER/ZTC sections
We are increasing our offerings of OER/ZTC sections each semester, starting with 6 in 2016 and now over 80.
View Initiative


Paid student OER internship
Through funding and support from CTE, Grossmont College offered two paid OER internships for the academic year resulting in more awareness and participation for students in our OER/ZTC progression.
View Initiative