2015 Individual OE Awards were granted in two categories:
LEADERSHIP AWARD: Nominated by their peers, the recipient of the Leadership award is recognized for their commitment to open education and notable leadership in the Open Education community.
EDUCATOR AWARD: The Educator award recognizes an educator who actively develops and/or uses open educational resources in creative and significant ways over a sustained period of time.
LEADERSHIP AWARD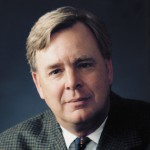 Peter Smith, Founding President of the Open College at Kaplan University (OC@KU) and Senior Vice President of Academic Strategy for Kaplan Higher Education Group, is the recipient of one of the two Leadership Awards for Open Education Excellence given this year. With 40+ years of experience as a higher education innovator and noteworthy advocate for higher education, Dr. Peter Smith was instrumental in the development and launch of Open College at Kaplan University (OC@KU). OC@KU is a unique initiative that merges education technology and customized service to help learners meet their academic and professional goals. By offering access to open courses, credit assessments, and faculty mentors, OC@KU provides resources to help learners reduce the cost and time to earn a degree.
Peter P. Smith's career in and out of higher education has not followed the straight and narrow. Amid forays into politics (as a member of Congress and Lieutenant Governor of Vermont) and international affairs (Assistant Director General of UNESCO), Smith has been a higher education innovator, helping to found the statewide Community College of Vermont in 1970 and serving as founding president of California State University's Monterey Bay campus from 1995 to 2005. In these jobs and in his current one as the President of Open College at Kaplan University (OC@KU), Smith has pushed existing colleges and universities to better serve the adults and other students who have been least well-served by the rigid structure of traditional higher education.
OC@KU is the culmination of Smith's lifetime vision of putting learners in control of their learning. This innovative endeavor integrates technology with personalized service to help learners meet their career, academic, and personal goals. Within a few months of launching OC@KU, site activity quickly reached over 1,200 learners. To date, over 3,000 unique visitors have accessed the courses.
Smith's vision has not only resulted in providing access to thousands of learners to open courses but also providing a customized pathway by which college-level learning from open courses can be recognized in a degree program.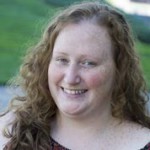 Quill West is Open Education Project Manager at Pierce College District and is the second recipient of the Leadership Award for her outstanding work as an inspirational leader, motivating faculty, students, and institutions to increase adoption of openly licensed resources on a global scale. Quill builds projects where success is measured not only in dollars saved, but also in student achievement, faculty satisfaction, and increased advocacy.
Quill West built the OER project at Tacoma Community College. She designed and led a project that has saved students over one million dollars. The TCC OER project has grown to influence other colleges nationwide due to Quill inspiring the teachers to share their course materials. Developing a partnership with Lumen's Kaleidoscope Project has led to national adoption of high enrollment courses, including English 101, Public Speaking, and U.S. Government.
As a member of the Open Course Library project, the Washington state I-DEA Grant, and the national Kaleidoscope Project, Quill has assisted faculty in developing open materials including whole courses.
Now as the Open Education Project Manager at Pierce College, Quill's guidance at the military campuses is helping soldiers and their families afford returning to school. The instructors at Pierce College at Joint Base Lewis McChord are quickly moving towards a full degree with no textbook expense.
EDUCATOR AWARD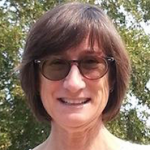 Anne Marenco, Professor of Sociology at College of the Canyons, is the first of two recipients of an Educator Award this year. She has worked tirelessly to expand, adapt and author open textbooks that are used by 1200 students per year at her institution. In addition, she has involved and inspired a dozen other faculty members to produce and adopt open textbooks that are used at other institutions. She has done this work without the benefit of financial support or research assistants. She is pleased that her students have access to high-quality learning materials.
For a number of years, Professor Marenco had heard about OER. She was increasingly frustrated at hearing from students that they could not afford to purchase a commercial textbook for her Sociology courses. In 2009, Professor Marenco finally located an open textbook for Introduction to Sociology that was originally authored by Professors Ron Hammond and Phil Cheney or Utah Valley University. She worked together with a couple of part-time faculty members in Sociology to substantially re-write the textbook so that the reading level would be appropriate for their students and examples used in the text would be less specific to Utah and more applicable to a general reader. After receiving excellent feedback on the book from students in the first classes, she enlisted more faculty members to locate and then edit an open textbook on the Sociology of Criminology. Later, Professor Marenco and her group of faculty members set about to author an open textbook on the Sociology of Gender.
At this time, twelve faculty members in Sociology at College of the Canyons use open textbooks; each year, up to 1200 students use an open textbook, saving $180,000. Many of the faculty whom Professor Marenco has involved in using open textbooks teach at other colleges as well, thereby expanding the benefits of OER. Finally, Professor Marenco has undertaken these projects without significant support–no grants, no stipends, and no assistants.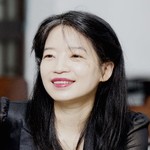 Li-chaun Ou, Professor of Chinese Literature at the National Taiwan University, is the second recipient of an Educator Award for her dedication to open education. Prof. Ou has been involved with the open movement since 2012. She has made over 107 course videos and 70 handouts under the license of Creative Commons for NTU OCW. Prof. Ou's course materials are mainly based on her academic studies on Redology. She is both an excellent teacher and a prolific scholar. Her book "A Round Character Study of the Dream of the Red Chamber" was published in 2006, which received NTU Scholarly Book Award and Outstanding Book Award. In 2007, Prof. Ou further published "A Grand View of the Red Chamber: General Introduction". These two books not only enrich her instructions, but also strengthen the materials for her OCW courses.
Li-chuan Ou is currently a professor at the National Taiwan University, Department of Chinese Literature. Her areas of expertise are Tang Dynasty Poetry and Dream of Red Mansions. She has been granted a series of academic honors and awards throughout her professional career recognizing her excellence in teaching and research.