The Open Education Consortium is honored to present Individual Winners of Open Education Awards for Excellence 2018.
The awards are presented by the Open Education Consortium Board of Directors to individuals who have made extraordinary contributions to advance openness in education. These awards recognize career achievements in two categories, Leadership & Educator.
LEADERSHIP AWARD
This year's leadership award is presented to an individual who has shown strong guidance in the field of Open Education.  The award honors his unique and creative leadership style, as well as his outstanding commitment to openness.
CABLE GREEN, Director of Open Education, Creative Commons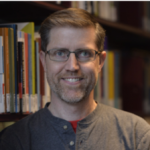 For the past 11 years, Cable has worked tirelessly with the global open education community to leverage open licensing, content, practices, and policies to significantly improve access to open education and research resources. Cable has dedicated his career to increasing access to educational opportunities for everyone around the world. He's a leading advocate for open licensing policies that ensure publicly funded education materials are freely and openly available to the public that paid for them, and has helped multiple governments, foundations and civil society projects implement these policies.
Cable dedicates his time contributing to the open education community serving on multiple advisory boards (e.g., Global Digital Library, ICDE OER Public Policy), mentoring new community members through the CC Open Education Platform, as a dissertation advisor, giving conference workshops and webinars, and in 1-to-1 meetings with community members around the world. Cable's default position is "how can I help?" and "what can we do right now?" He is an inspiring advocate, and a relentless supporter of communities around the world.
EDUCATOR AWARD
The Open Education Educator Award for Excellence is presented to an individual who has shown exceptional dedication to high quality teaching and learning, and a commitment to the ideals of Open Education, namely: access, equity and opportunity.
The award honors educators who are advancing innovative and effective solutions to actively promote, develop and/or use open educational resources.  We are honored to present this award to two outstanding educators this year.
LEE-ING TONG, Distinguished Professor, National Chiao Tung University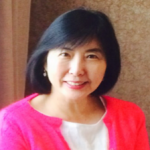 Besides doing extensive research, Professor Lee-Ing Tong exhausts all her energies teaching statistics-related courses. She hopes students are not only learning in the classroom, but also through exploring knowledge further by themselves. Professor Tong has won the excellent teaching award 3 times; one was from University of Massachusetts-Dartmouth and two were from National Chiao Tung University.
Professor Tong has been developing open courses since 2010, such as Basic Statistics, Statistics I and II, and has helped more than 53,000 learners around world. These courses have also been used in flipped classrooms and online learning environments to create different learning experiences. Professor Tong continues to update lecture notes and modularize some parts of courses too. Each year she opens 3 different courses with an estimate of 3,000 participants per course.
FELIENNE HERMANS, Assistant Professor at the Department of Software Engineering, Faculty of Electrical Engineering, Mathematics and Computer Sciences, TU Delft.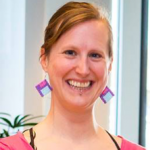 One of Felienne's biggest passions in life is to share her enthusiasm for programming with others. She has been an active supporter of open and online education since 2014, constantly searching for ways to allow learning pathways to anyone in the world that wishes to develop programing skills.
Felienne created several MOOCS to train children (K-12), and their teachers, in the development of programming skills. Her courses have attracted more than 250,000 enrollments. She co-organizes the yearly "Joy of Coding" conference in the Netherlands and teaches programming at a community center every Saturday and she is one of the hosts of and she is a host at SE radio, one of the most popular software engineering podcasts on the web.