Treasurer
Taipei Medical University
Location: Taiwan
Term: 2019 – 2020
Marian Wan is the Associate Dean of the Office of Information Technology at Taipei Medical University (TMU). In 2017, she founded the Digital Initiative Center at College of Interdisciplinary Studies in TMU, whose vision is to promote the best practices of OER, e-learning and MOOCs.
Marian has serves as the delegate of TMU in OEC since 2007 and as a Board member in Taiwan Open Course Consortium. She presented reports at more than 5 OE Global or Asia Conferences. As a lecturer of Applied Information Technology in TMU, she has applied OER in her courses for a decade. The practice reports were presented in Global Conferences as well.
Since 2012, Marian had organized the MOOCs Production Studio for TMU. Currently, 60 courses have been produced. More than 10 courses are English-speaking courses, which is outstanding in Asia. Moreover, most of them are reused in various courses in TMU as flipped classroom.
Marian holds a Master of Computer Science, and a Bachelor of Pharmacy. Recent interests of research includes educational technology and digital intelligence in higher education.
---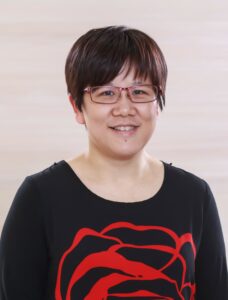 ---