Communications Director
Location: Florida, USA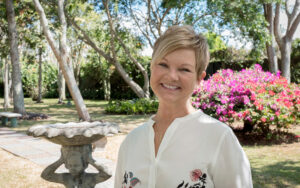 As Communications Director, Susan will oversee communications, promotional initiatives, and projects for the Open Education Consortium.  With almost 20 years of experience in higher education administration and nontraditional learning strategies, Susan has worked with institutions, employers, and workforce boards to develop and implement customized learning including open education. In her most recent position with Kaplan University, she was part of the executive team that launched two start-ups, both focused on connecting adults with education.  As the Executive Director of Open College, she was part of the team that designed and launched the university's first open degree, allowing students to build their program to meet personal goals using open courses and experiential learning.
Past employers include the American Council on Education, Florida State College at Jacksonville, and Kaplan University.
She received her Bachelor of Science in Workforce Education from Southern Illinois University and her Master of Arts in Organizational Management from the University of Phoenix. She has also completed post-graduate courses with a focus on higher education leadership at the University of Florida.
Contact:  susan.huggins@oeconsortium.org
Twitter: @SusanHuggins
Skype:  susan.huggins001