Director of Finance
Location: Massachusetts, USA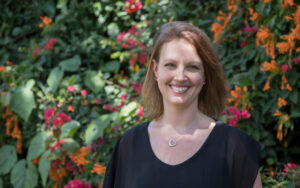 Karen joined the team in 2018 in the role providing financial support, planning and finance-related direction to the overall strategy of the Open Education Consortium. She is facilitating, as well, the processes for membership invoicing and payments, vendor payments, monthly financial reporting, budget tracking as well as grant payments and requirements.
Prior to joining OEC, she worked at RBC in Luxembourg in the role of Financial Advisor to the Global CIO of Investor Services, as well as several years managing the Financial Risk team to develop and implement new processes in line with regulator requirements around their supplier services/cost and to minimize the residual risk to the organization. With over 15 years of experience in finance with global organizations, she brings new perspective that will help the organization become more efficient as a team.
She received her Bachelor of Finance from The Florida State University and her Masters of Business Administration at ESSEC Business School in Paris, France.